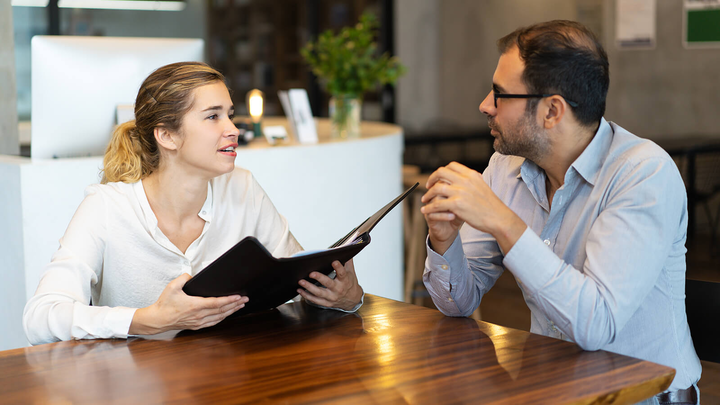 Emerging trends in web development and software engineering
Being a software development agency is not just about providing a service and writing code, it is much more than that. A huge part of it is being able to identify problems and offer solutions that take in consideration the best outcome for the team and the client. To do that you need to keep up to date with web development trends and evolving software engineering tools.
For us at division5 it is very important that we bring together people that have that curious tooth for the latest technologies and this is our run-down for what we need to look out for in 2023.
Artificial Intelligence (AI)
Impossible to miss out the explosion Artificial intelligence has caused just at the beginning of the year. From AlphaGo to Google and Microsoft making public their AI technology, large applications have adopted it either to improve their search engines or identify potential problems in a much faster way. While developers and engineers can leverage AI frameworks and libraries to build intelligent applications that can learn and adapt over time, the concern has risen over its use and regulation.
The debate over ChatGPT's accuracy has divided the followers and sceptics into two fronts that either glorify it or dismiss it. While OpenAI released the new version, its formed Co-founder Elon Musk just announced that he plans to launch of TruthGPT an AI platform to rival Google and Microsoft.
WebGPU
Through Google's promise of huge improvements in WebGPU, playing games in your browser is going to get a lot better. While the new API promises to revolutionise the experience of browser games, it is not just limited to that. Many GPU-based solutions in web apps will be able to access the graphic cards through the new technology of WebGPU, thus improving the performance several fold. The new API aims to greatly reduce JavaScript workload for the same graphics and more than three times improvements in machine learning model inferences.
This being said, it's too early to say how big of an impact it will have. While Google didn't release a demo yet, it is only available on Windows, ChromeOS, and macOS for the time being. Google plans to bring it to Safari and Firefox in the future.
Internet of Things (IoT)
If you have ever owned a Phillips Hue light, Google Nest or lately an Otto Wilde Grill, you know what we are talking about. The development of applications to help with IoT devices in recent years has spawned in many industries. While developers may not have been very much involved in the development of such devices, there is an increasing trend in the usage of applications that use, analyse and display the devices' data.
The challenge for developers that comes with the spread of utilisation of IoT, is the development of safety regulations and protocols that keep our devices secure from hackers.
Low-Code/No-Code Platforms
Although division5 offers software development services, we can not deny that low-code/no-code platforms are emerging as a popular way to develop software applications. While many believe that the increased popularity might discourage people from learning how to code, we believe that they do not pose a threat to coding jobs. The tools were a response to the shortage of coding skills, they still need training of developers to be used effectively.
On the other hand, while these tools are beneficial for small companies that need to complete development and design work quickly, they are not yet scalable. Also, the low-code/no-code market is expected to reach $148.5 billion by 2023 so it certainly needs to be in this list.
The list goes on and it is changing at a rapid pace. Trends in web development and software engineering are constantly evolving, with new technologies emerging regularly. To stay competitive, developers and engineers must stay up-to-date with the latest technologies and trends. By adopting these emerging trends, they can build more innovative, efficient, and effective applications.