Edusiia is an interdisciplinary online community for Education.
Our digital network connects people and organizations from all areas of education.
The platform will facilitate educational organizations and their stakeholder's communication, and develop long-term cooperation between various individuals of an organization. It is important that people from diverse entities like schools, universities, educational companies, foundations, and NGOs can be brought together under one platform, Edusiia.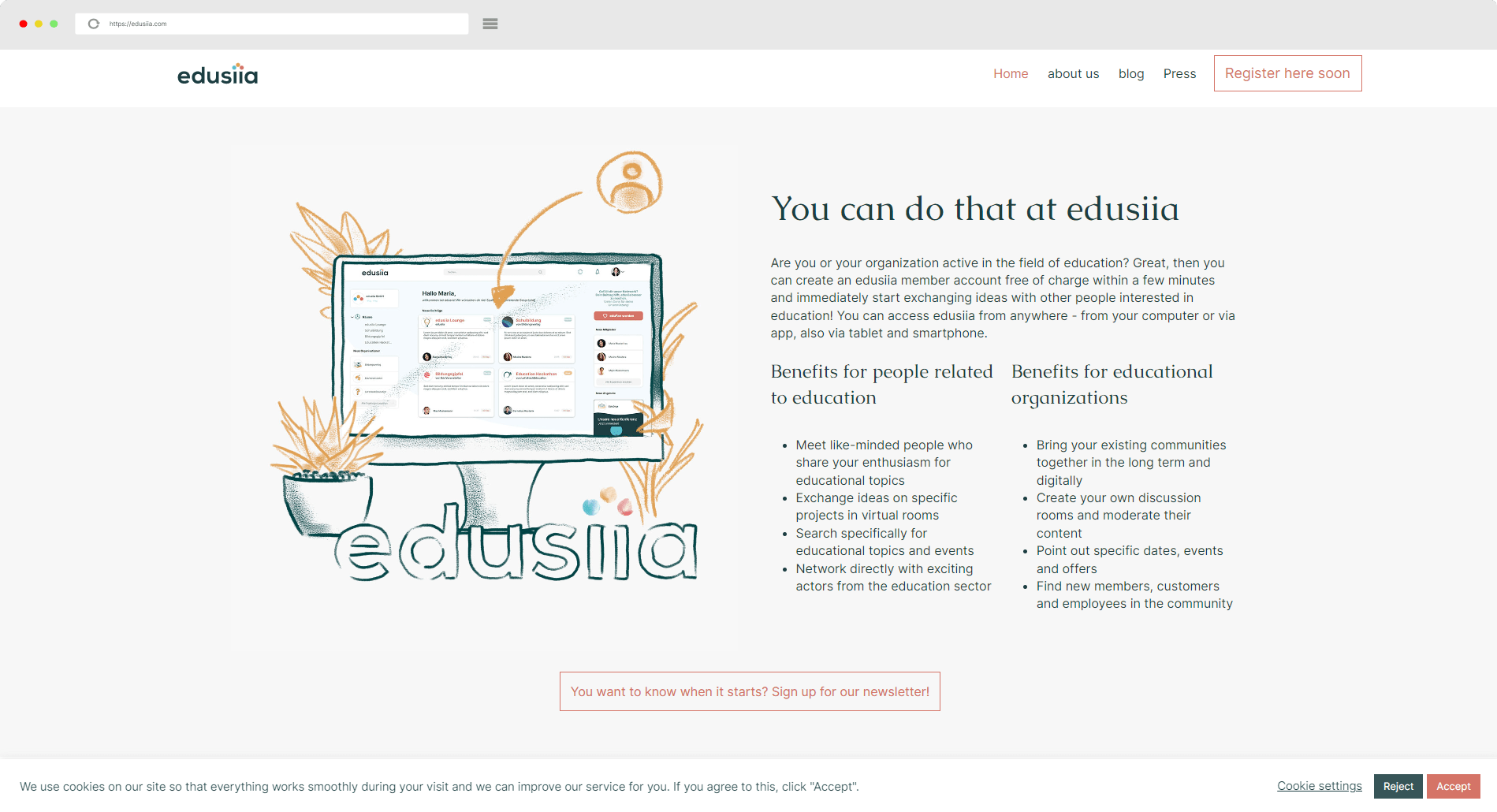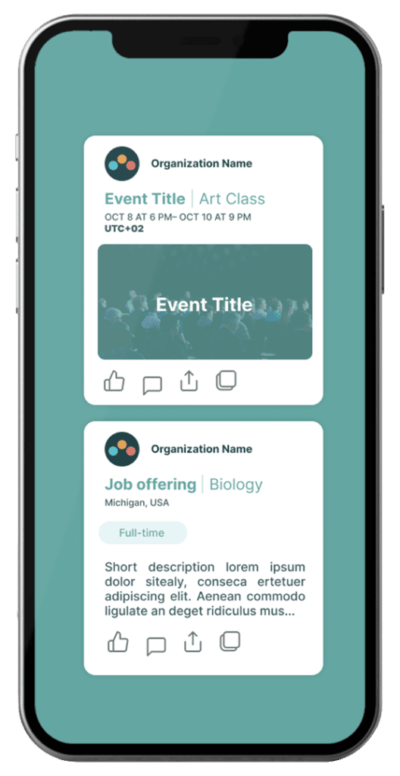 Being a platform built from scratch we wanted to create a well-built one. Scalability is an important factor in software development that's why our team carefully worked on database designs, and backend logic in order to deliver a powerful platform that will be compatible with the tech trends.
In the platform, the users can join groups of interests, create & join events, and chat with individuals and organizations. All these components will create a community ofEducation enthusiasts aiming to improve education together.
Anybody can create an account on this platform as an Individual, at the moment that the account is created the user can proceed with the compilation of the its profile components such as experiences, bookmarks, interests, expand the network.
Any individual can create an organization profile, the main scope of this profile is bringing together the people of the institution to get to know more each other interests, share knowledge, updates about latest innovation, events, group chats.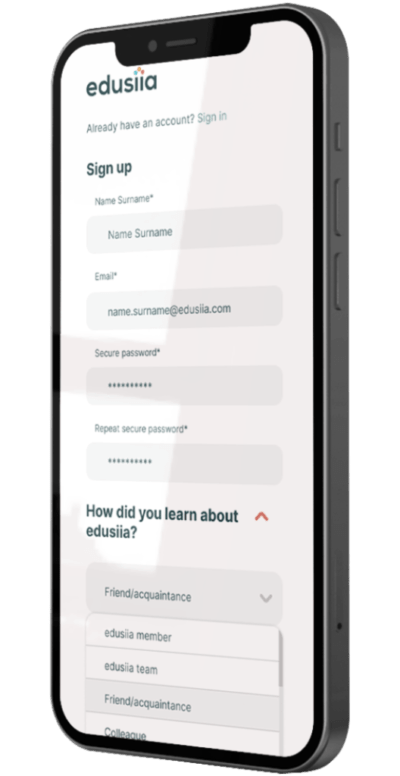 This is our choice for Edusiia tech-stack.

Python

React

Postgress

Docker